AC Forum is the only association established exclusively for and by self-managed associations.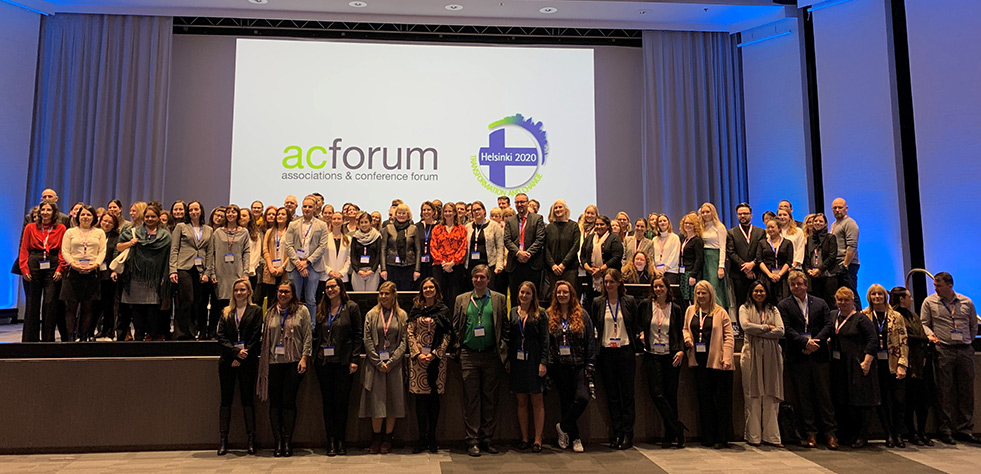 Through peer to peer sharing of good practice and expanding thinking, in a confidential environment, free of commercial influences, members are engaged to exchange knowledge to advance association leadership and conference management.
The beginnings of AC Forum date back to 1999. Three prominent medical associations decided to meet on a regular basis to exchange ideas and experiences, and establish common targets. Since then, AC Forum has grown into an established not-for-profit association that inspires and encourages its members to achieve excellence.
Members are associations aiming for excellence in association management. Membership is open to any self-managed organisation legally registered as a non-profit association according to the laws of the country in which it is constituted. To ensure a fruitful and open exchange of information, membership is subject to various organisational criteria.
We aim to be the global leader for associations driving innovation and excellence in leadership for impact.
We provide our members with a variety of opportunities to network and exchange experiences in environments that are confidential, trusting and free from commercial influence. All activities are led by members.
We utilise the expertise from among our members and from external experts to deliver quality, cost-effective, needs-led educational offerings that support association leadership, management and innovation.
To serve as a platform for communication and networking amongst association executives in relation to association and conference management and related activities;

To enable the exchange of information between members in order to improve the standards of both association management and organisation of conferences and related activities;

To contribute and work towards better organised associations and conferences;

To increase the level of professionalism, in-house knowledge and expertise available within associations and association executives in association and conference management.
We build trusting relationships
We create safe spaces for honest discussions
We are respectful and reflective
We embrace the diversity of our members
We intentionally act with equity, diversity and inclusion in all that we do
We support each other
We are open to the benefits of working with others
We seek collaborative advantage
We recognise impact builds from connections
We are a connected engaged community where every member is valued
We facilitate connections
We recognise and support the needs of different segments
We are transparent and responsible for our actions
We encourage and respond to feedback
We model good governance
We deliver valuable, meaningful education for our members.

We develop good practice and resources to advance excellence in association leadership.

We demonstrate thought leadership and influence for impact with external stakeholders and partners.

We are continuing to strengthen AC Forum as a sustainable, inclusive organisation that matches our ambitions and the needs of members.