Hosting the Annual Meeting
The Annual Meeting and General Assembly are held in January each year.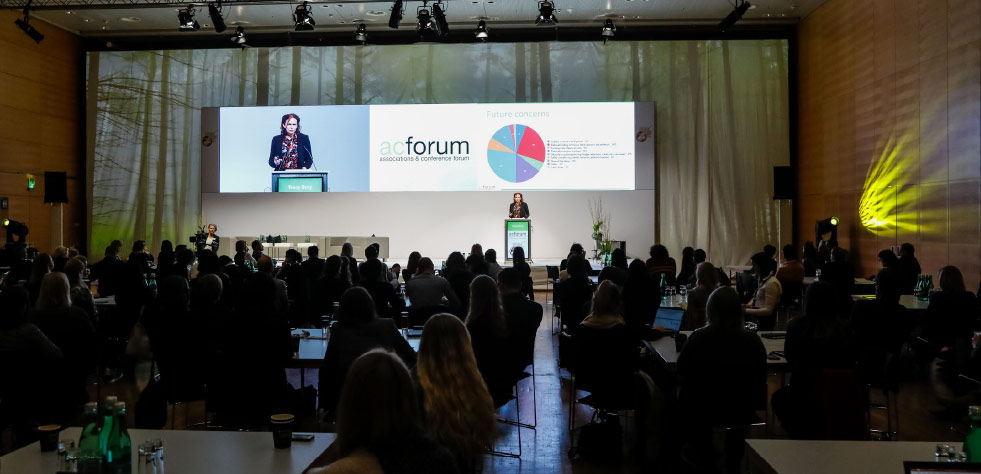 The Annual Meeting is a 2½-day conference, with a comprehensive educational programme and many networking opportunities.
The Annual Meeting, hosted by a different European city each year, is an opportunity for host cities to (re-)introduce themselves to the member associations or share with them innovations and new developments. The host city for an Annual Meeting is selected by the Board, usually about 14 months prior.
Applications for hosting the Annual Meeting are invited from any European city that fulfils the criteria outlined in the RFP, be it a capital city, a well-established conference hub or a city making strides in building up its conference credentials. Holding the Annual Meeting in different cities and types of destinations allows members to gain a better understanding of the diversity of European destinations and the facilities and resources they offer. We welcome all applications fitting our requirements and especially appreciates innovative approaches.
The next open year is 2025 and proposals from prospective host cities will be invited from spring 2023 and the RFP will be made available at that time.
The city should have adequate facilities to host large international congresses (min. 2,000 delegates).
The convention bureau/city/venue/suppliers should support and organise meeting facilities, including AV and IT, catering, accommodation, transportation (as necessary), and networking events, as decribed in the RFP.
An application letter accompanied by a detailed proposal outlining the prospective host city's offer, and covering the essential elements outlined in the RFP, must be submitted by the Convention Bureau, or similar institution of the potential host city, to the AC Forum Secretariat (secretariat@acforum.net) before the stated deadline:

Please contact the AC Forum secretariat at SECRETARIAT@ACFORUM.NET with any queries.
The AC Forum Annual Meeting and General Assembly 2024 will take place in Hamburg, Germany, 11-13 January.
Hamburg Convention Bureau says "We are thrilled to announce that the AC Forum Annual Meeting & General Assembly will take place in Hamburg. A great honour for the city!"